Heart Inspired Art
Isn't it amazing when Scripture or prayer or a dream or a time of meditation or pondering bring a Biblical "picture" to mind?  It seems these are amazingly personal and inspiring, one of the ways that Scripture comes alive to each of us.  The principle seems so much more relatable and one tends to think on it over and over when there is a visual as well as a Bible verse to ponder at the same time.
Examples of "Heart Inspired Art" will be placed on this page to encourage you and challenge you to be using them as a tool for spiritual growth.
NEW ADDITION:
I'm excited to add a picture from my friend, Lani Porter.  It was inspired by a riddle that came to her mind one morning. Her explanation follows the picture.
What's Black White and Red All Over?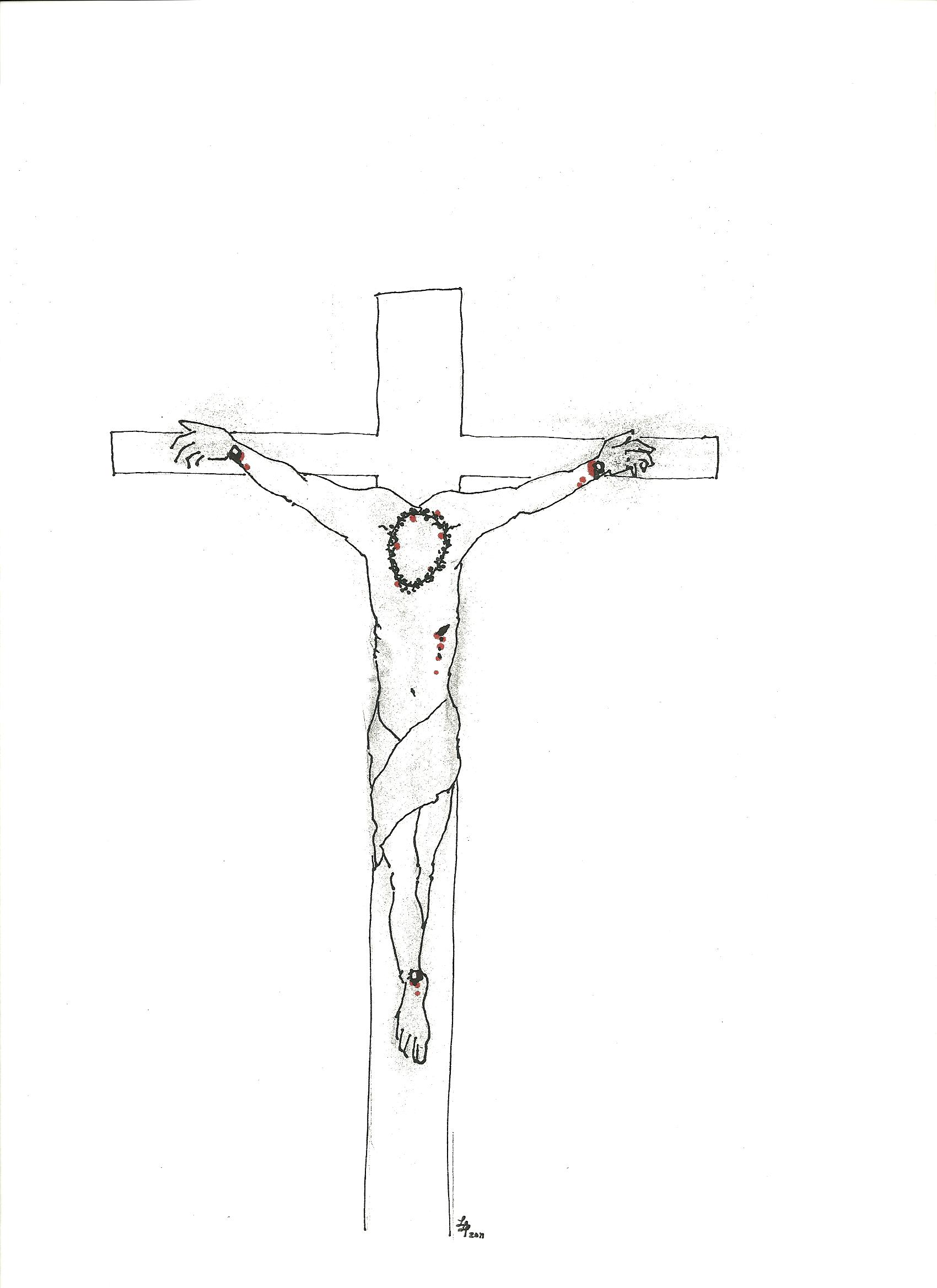 One morning as I was awakening, I heard an audible voice ask, "what is black and white and red all over?" In a groggy state of mind I responded in my thoughts, "I don't know." "What is black and white and red all over?" This image appeared in my mind. After a long moment I responded, 'that's not funny." "I know," the voice in my head replied." As I pondered this I began to realize that I don't fully comprehend the depth of the love of this gift of redemption I have been given. I drew the image to remind me.
Pictures from Church Prayer Vigil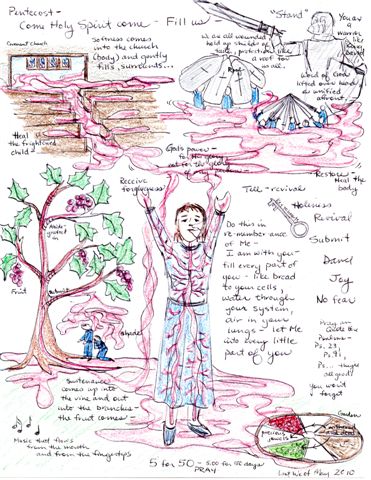 During prayer time at church over a series of days, several pictures came to mind during the prayer time.  These pictures were put down as a collage in a prayer journal…
I AM the Vine, You ARE the Branches
A song in church inspired a response as the picture came to mind of abiding in Christ, John 15, while pondering giving all aspects of life to God.  Take all of me… relax into the abiding life… produce fruit by the Holy Spirit's flow through me… I don't produce on my own power or strength or ability…
A Golden Cord of Hope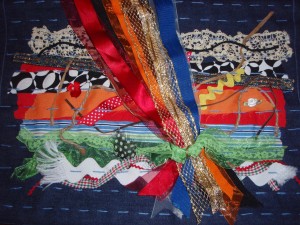 This is a small textile piece made for a dear friend in memory of her daughter who died on February the 8th in 2008.  It was inspired by a devotional she read that spoke of a "golden cord of hope" and symbolically represents the friend's life, including God's involvement in her life which is what she has held onto during the journey of grief.
Would You Like to Share?
Do you have any spiritual pictures that you would like to share with others, one based on a Biblical principle and Scripture?  I'd LOVE to hear about them.  Use the "Contact Us" page on this site (or click here) and let me know if you are giving permission to share it on this site to encourage others.