FCL History
The History of FCL: Most days come and go with a familiar rhythm, guided by a "to do" list scribbled on an envelope and a schedule of work and activities. Those days run together into weeks and then years in a way that makes one say "where has the time gone?".
Then there are particular days that are so life altering that even after years of time one can still recall what they were wearing, where they were standing and what they were doing with such clarity that it is if the events were seared into the mind, leaving an indelible image. September the 4th, 2008 was such a day for me. On that day my husband, Calvin, collapsed with a heart condition that kept oxygen from circulating in his body. The resulting coma and brain injury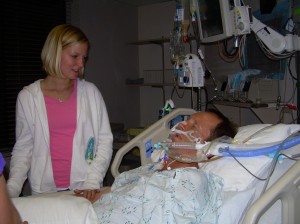 was a strong right hand turn that has taken us on a bumpy detour in our lives. The detour was not on my "to do" list that day and has permanently changed the course of our lives.
But another life altering event happened a number of years earlier. I (Shelly) was a discouraged, no, a depressed Christian, deciding whether or not to continue down the path of following Christ. "I just can't be good enough, I can't be holy, I always feel guilty. I don't want to do this any more. You've got to show me some other way." That plea to God began a deeper relationship with Him that has placed me into a rich process of being changed by Him from the inside out. It has brought clarity and focus with Him as the center, affecting every area of life.
My life verse became: "Hear O Israel, the Lord our God, the Lord is one. Love the Lord your God with all your heart and with all your soul and with all your mind and with all your strength. The second is this: 'Love your neighbor as yourself'" Mark 12:29-31 This led to a simple visual picture that I've drawn hundreds of times for myself first and later for others. A simple drawing that helps me to assess if my life is centered on God, allowing Him to influence every other area and keep it in balance. It seems that I'm learning balance by first recognizing when I'm out of balance! This need leads to a desire to listen to the Holy Spirit's prompting about how to come into harmony with Him and move forward.
As believers, God has placed Himself, His Word, His people, and His events in our lives that can help us to learn principles that guide us, principles that are as certain as those that guide nature- like gravity. For me, they are often hooked to visual pictures or word pictures that make them yell to be drawn or written down and shared with others.
These solid principles helped us to stay anchored to God and stable through our difficult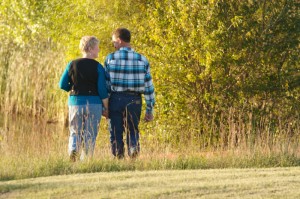 circumstances, like a boat anchored in a storm. They were one of the first things to return to Calvin in his traumatic brain injury trauma, and helped provide a framework for him when he had no other memory.  They have been proven trustworthy to many over history and are not a special revelation to us alone by any means, but, our desire is that our experiences and God's faithfulness during them can be a platform to share these principles with others as well.
When Calvin and I were pressed with the need to shift our occupations to fit our "new normal", I began a deep searching of myself, assessing how my training, experiences and gifts may be used to both glorify God and provide for our needs while assisting Calvin at home. I have a passion for God's Word, the heart of a student and a teacher (wanting to learn and share what is learned), a desire to help and encourage others, to be creative and artistic, to brainstorm ideas, to see the big picture and to organize its parts, and to aid in management and leadership.  We feel that God has led us to start Fully Centered Living as a starting place for us to explore how He can use both of our gifts in tandem as we move forward in this new season of our lives.